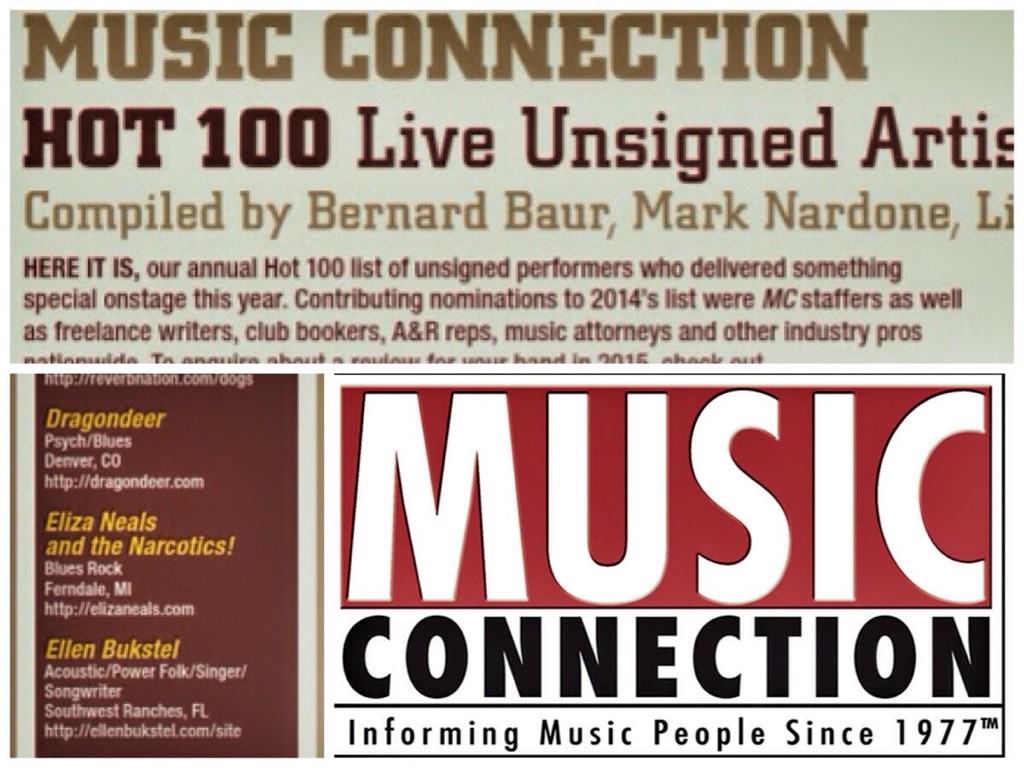 "I want to congratulate
"Eliza Neals and the Narcotics!"

on being selected by our editors to be featured in our upcoming 37th Anniversary Year-End issue's "Hot 100!" You worked hard, and it paid off!"
THANK YOU!
We appreciate your endorsement and look forward to delivering the best #Detroit #BluesRock to our fans Worldwide!
_____________________________________________________
__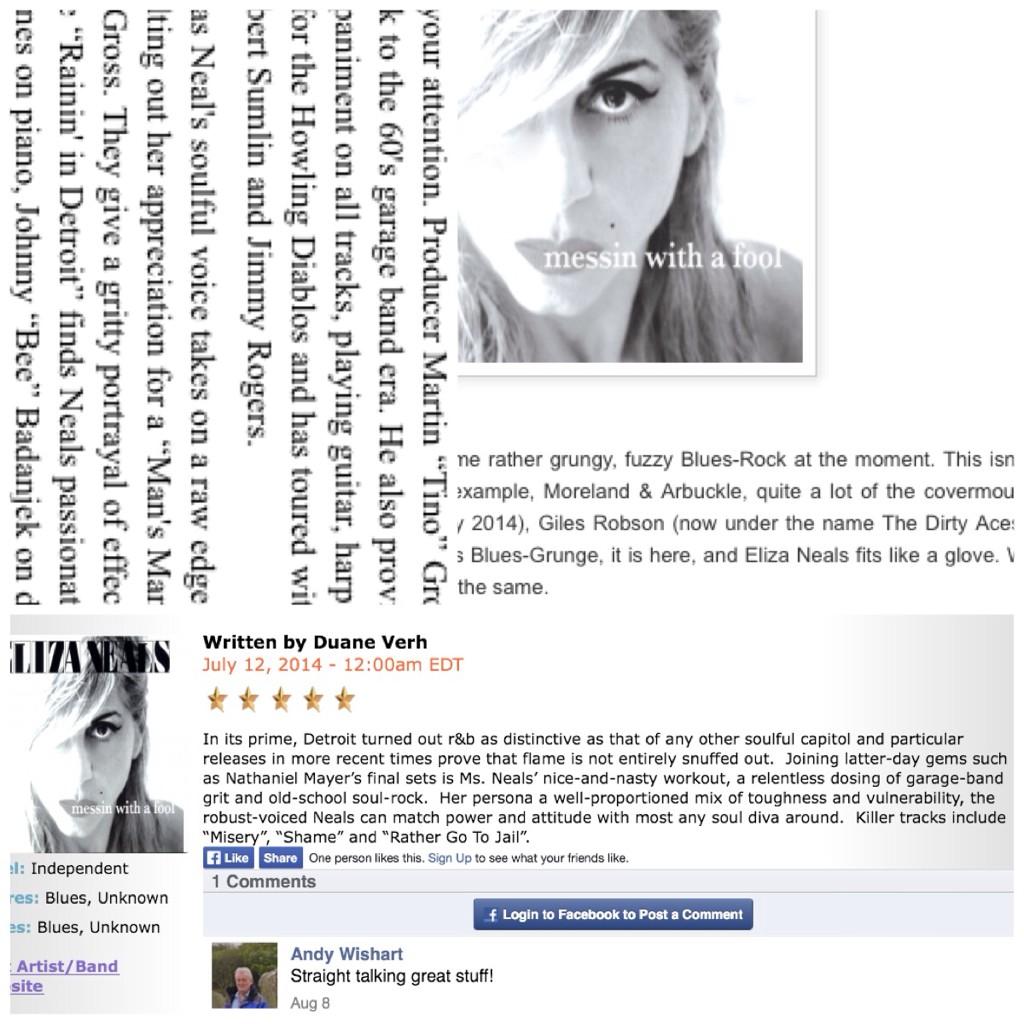 The super last few years of 'messin with a fool!' it's been a killer fun time now we're onto new music in 2015!
some last reviews:
Thank You music writers + critics for writing your truth on
Thank You to all the musicians that played on #messinwithafool and the #Radio programmers and DJ's that played it! Big Thanks to my previous album's producer and songwriter
Tino Gross and co-producer Barrett Strong!
I'm releasing a new album in early 2015! I am looking forward to playing the new music live for you. We are so happy to give you something NEW in the BLUES with our Detroit side of ROCK! Tour So far we have Detroit, Miami, New York and Boston lined up so let us know where you want us to party with you!
Plenty of Recording and Rehearsing happened
Thanks again and have a safe and happy holidays do something for someone you don't even know. Stay tuned for show announcements radio and the final album art! XOX